Having spent 8 wonderful years as an expat in Paris, I'm often on the lookout for French cultural influences wherever my travels may take me.
Vietnam is no exception and it certainly didn't disappoint during my recent 5-day visit there.
Historically, Vietnam has been transformed by many Chinese influences, but the French colonial occupation from 1883 to 1954 shaped Vietnam in innumerable ways, from architecture to food to lifestyle choices, and beyond.
The well-to-do Vietnamese wear French clothes, drink French wine (as opposed to the rice-based wines of Vietnam), and dine on French baguettes and croissants.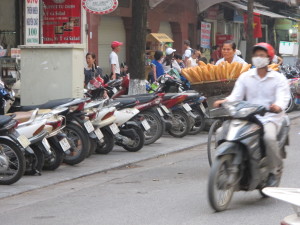 There is an abundance of fresh fruits and vegetables, which are often sold in the city streets by roving vendors, carrying their exceptionally heavy wares (which I can personally attest to!)!
During the French colonial period, the Vietnamese capital was totally refashioned into a French-style metropolis, with broad avenues lined with trees, European-inflected buildings, Paris-style cafes and elegant hotels. Walking in that neighborhood near the grand Opera Palace, I felt like I could have just as easily been strolling down the Champs Elysees.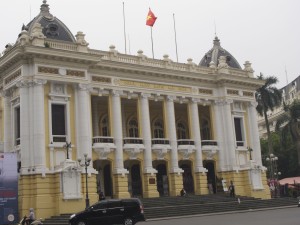 Opera House (1901-1911): Nhà hát lớn Hà Nội, or the Opéra de Hanoï, erected by the French colonial administration between 1901 and 1911. It was modeled on the Palais Garnier, the older of Paris's two opera houses, and is considered to be one of the architectural landmarks of Hanoi.
After an exhausting day wandering around this vibrant city, I stopped for a tea in the famous Swing Café. Though a newer construction, this building has an intriguing and distinct Asian-French fusion style.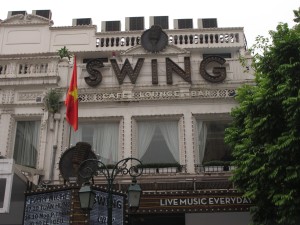 SWING CAFE: Located among colonial gems and modern landmarks on trendy Trang Tien Street in the Old Quarter, Swing Lounge opened in 2013. The separate café area incorporates traditional French architecture and style, and the velvet armchairs provide a comfortable haven to enjoy an espresso or cocktail with delicious crepes.
Up in the far north part of the city you will find the famous Long Bien Bridge, with it's dizzying, chaotic street and foot traffic travelling back and forth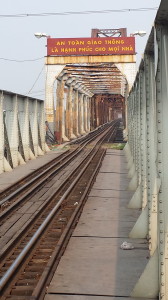 Long Bien Bridge: The bridge was built in 1899-1902 by the architects Daydé & Pillé of Paris, and opened in 1903. Before North Vietnam's independence in 1954, it was called Paul-Doumer Bridge, named after Paul Doumer – The Governor-General of French Indochina and then French president.
Right next to this bridge is an old railway station, bustling with visitors and commuters from all walks of life.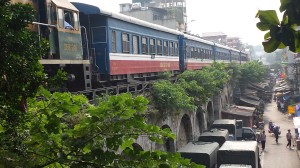 Hang Co railway station (now Ha Noi Railway Station)
Also up north you will find the most beautiful people and families imaginable.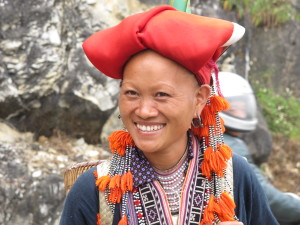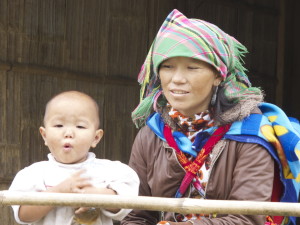 On top of all this, Vietnam has the most spectacularly stunning landscapes that I've seen so far in Asia. It is truly awe-inspiring.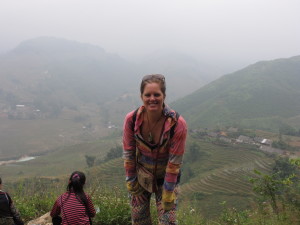 So, for any other lovers of all things French, I would highly recommend Vietnam as a top travel destination.
Bon voyage!
This article also appeared in Insider's Abroad, the online community where English-speaking expats share information about the country they are living in or traveling to.
http://www.insidersabroad.com/france/blogs/expat-blog-2/posts/vietnam-a-la-francaise