My sweet 11-year old daughter always gives us gifts for any holiday and Valentine's Day is no exception.
I got a chocolate rose.
And her Dad got….
well…
…a can of beer.
Miller Lite, to be exact.
ME: Honey, how did you get the beer?
11-YR OLD: I bought it at 7-11.
ME: But did you just walk in and get it, didn't they ask questions?
11-YR OLD: Well, I told them it was for my Dad.
ME: oh… (with flash-forward thoughts to the teenage years… I wish my kids didn't know how easy that was).
It turns out that while young people must be over 18 to consume alcohol on the premises of licensed locations (such as bars, restaurants), there is no obligation on retailers in Hong Kong to refuse to sell liquor to a person on the grounds of age – apparently regardless how young.
Having grown up in an oh-so-strict American approach to drinking, this was somewhat of a shock.
As my kids approach teenage-hood, this is most definitely stored away in the "good to know" file.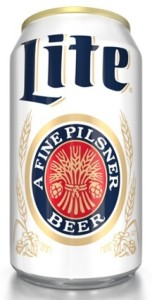 What's the drinking – or alcohol purchasing – age where you live?